Free Membership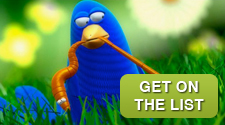 In preparation for our up and coming membership program, the "2 Comma Club," we are giving away free membership access to a handful of plug-ins, scripts and training videos. If you like the stuff we give away for free, you'll absolutely love what you're going to get when you choose to join the 2 Comma Club.
What's included in the Free Membership:
Maven Scorecard (Infusionsoft Plug-in)
Maven Split-Tester (Infusionsoft Plug-in)
Maven Form Submitter (Infusionsoft Plug-in)
7 Expensive Infusionsoft Mistakes (Video Training Course)
It's Time for Special Treatment:
In addition to getting access to 3 priceless plug-ins and a video course that is guaranteed to add thousands of dollars to your bottom line when implemented correctly, we'll be doing something special for our free members…
All free members will be given the opportunity to join the 2 Comma Club when we push it live at a discounted rate, not available to the general public. So join now to get access to these awesome goodies and receive charter access in the very near future.